Properties

Related sites:
'The Poplars' - now known as Molebridge Farm
Modern aerial photo of the site of Newlands Mansion, courtesy of Multimap
Detail from RAF aerial photo of part of the parish of Newland, dated 10th July 1946, ref. 3142, reproduced by permission of the National Monuments Record, English Heritage.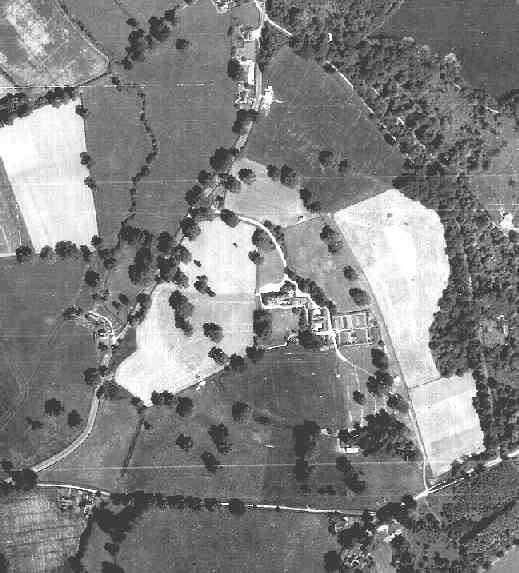 This view shows Newlands Mansion, Newlands Lodge on Mole Road, 'The Poplars' (now known as Molebridge Farm) towards the bottom left where the Mole Brook crosses Mole Road, the Home Farm (now Ellis Hill Farm) in the right-hand corner, and Hughes Green in the bottom left-hand corner. Barely visible is the former footpath and footbridge from the mansion to the bend in the Sindlesham Road, seen in this 1930's O.S. map, along with a lake formed by damming the Mole Brook: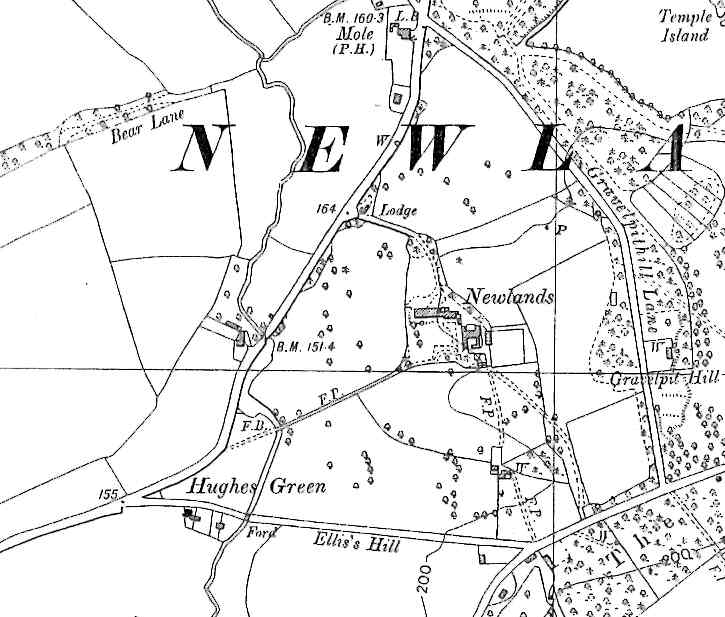 Note the cottages on Gravelpit-Hill Lane on the extreme right, part of the Bearwood Estate. They have now completely disappeared, as has the former Dairy, facing Ellis Hill Farm, both of which can be seen in this detail from the Estate map.

T

he 'Times and Weekly News' mentioned 'Gravel Pit Cottages, Newland' in its edition of 4th September 1946. Among the several items of correspondence read by the Clerk, was a letter from the Secretary of the Royal Merchant Navy School, Bear Wood, relating to the Council's proposed requisitioning of Gravel Pit Cottage, the property of the School:

"The R.M.S. School authorities stated that they were in need of the dwelling for an employee, who was for six years in the Forces, and his wife. Mr. W. H. Geary stated that as the Council were primarily concerned with the occupation of the cottage, he saw no reason why the School should not use it."

A century before, these cottages formed 'Gravel Pit Farm', according to the 1840 Hurst Tithe Apportionment then owned by John and Charles Simonds.

Here's a close-up of the Mansion and its out-buildings: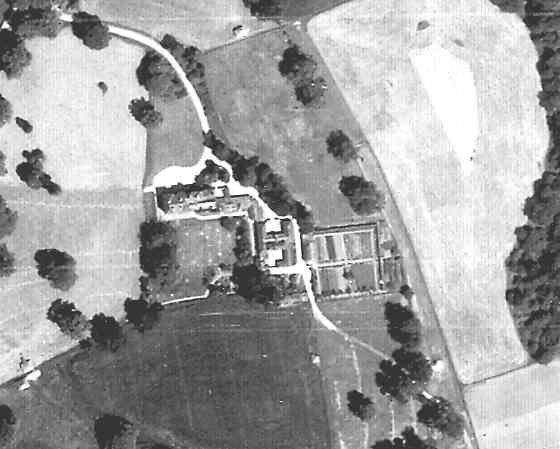 In this photo, everything is manicured. Soon after this picture was taken, John Hayes Simonds died, and the crippling effect of death duties meant that the estate was put up for auction in 1947. The Mansion fell into disrepair and was later burned down; since then, the gardens have been completely overgrown. The walled garden to the right is no more, and nor are the carriage sheds facing it, nor the pig-sties further along the track leading to the left.
This photo of the front of the Mansion appeared in the 1947 Auction sale catalogue: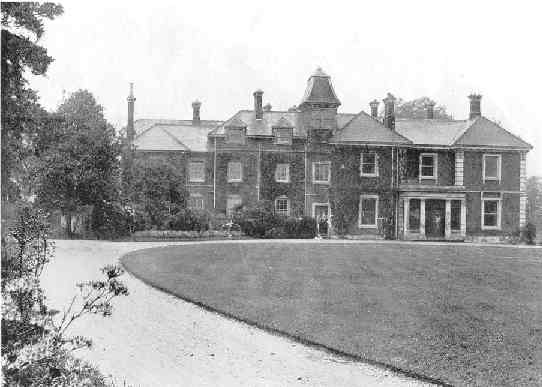 The Mansion did not sell in 1947. Another photo appeared in the 1952 Auction sale catalogue: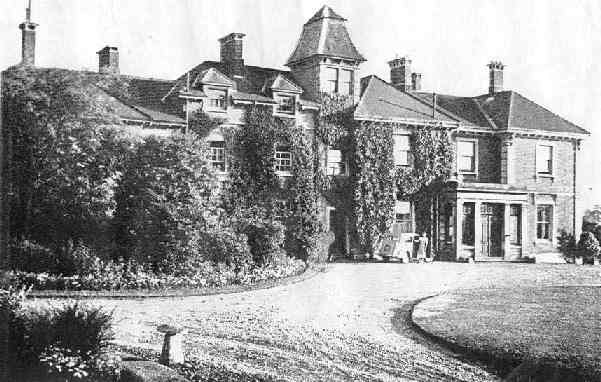 Back to Aerial Photos main page

Any Feedback or comments on this website? Please e-mail the webmaster