Parish Councils across the country celebrated their centenary year in 1994, and Arborfield and Newland did so in style, putting on a full weekend programme on Saturday 9th and Sunday 10th July. It provided a magnificent spectacle and was a truly memorable occasion, as recorded in these sets of photographs.
A competition had been held at the schools to choose artwork for the front and back covers of the programme, and these are shown here: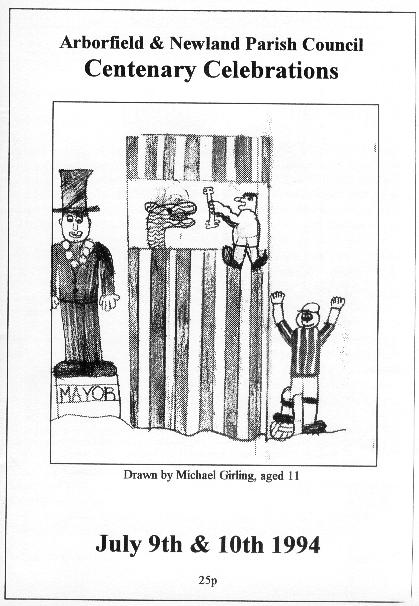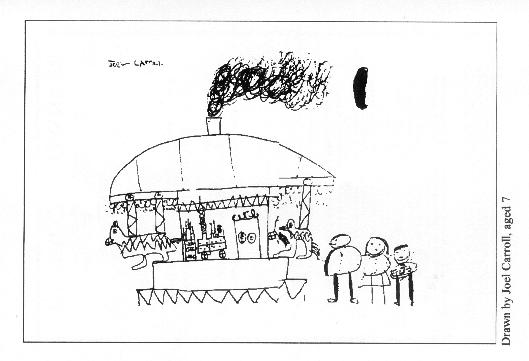 The theme was a Victorian Weekend, and many people dressed up for the occasion.
The Parish Council Chairman, Martin Cleaver, explained in his Introduction:
"The funds raised will be put into a trust fund to help all our local groups, clubs, schools and organisations as the Parish Council recognises the increasing problems of finance that they face. If we can repeat this weekend on a smaller scale each year we can keep the fund topped up and provide a focus for the village each summer."
However, in spite of massive crowds, fully-booked concerts and barn-dance, the weekend didn't raise this money. It was also at a time when hanging baskets were more of a novelty than they are now, and persons unknown took the lot on the Saturday night. Shame on them.
Among the activities were:
The Local History Society has hundreds of photos - though it doesn't have any 'still' photographs of the History Exhibition or the Musical Evening - if you have any, we'd love to hear from you. Also, if you can provide fuller descriptions for photographs, please let us know.