Memories

Related sites:
Arborfield and Newland Centenary celebrations, 9th - 10th July 1994

This photo shows the members of the Parish Council at the 1994 Annual Parish Meeting held in the Village Hall. Sadly, four of the participants have since died. The photo was taken in anticipation of the Parish Council's centenary celebrations, which took place in July 1994.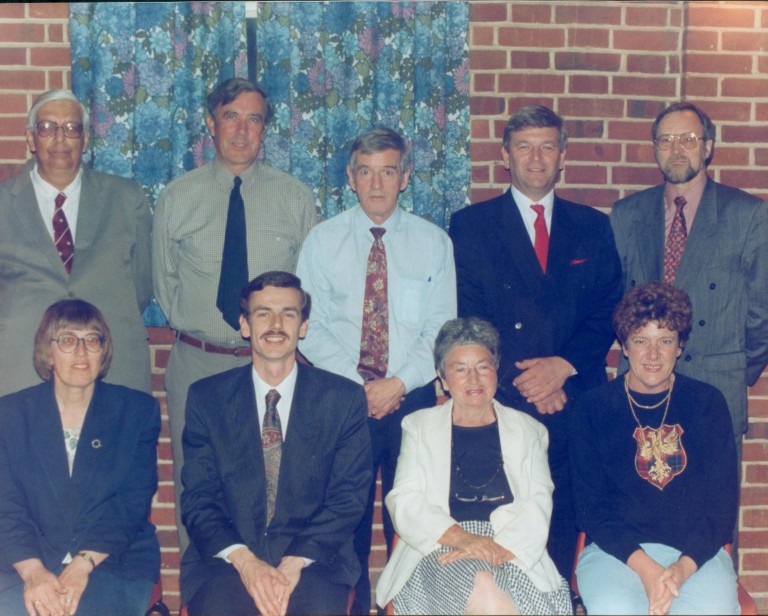 Back row (left to right) the late Amirthalingam 'Panch' Panchalingam, the late Geoff Gladwell, Ray Hill, the late Roger Higgs, Frank Rawlings;
Front row (left to right) the late Liz Ayers (Parish Clerk), Martin Cleaver (Chairman), Kitty Walton, Katie Cowan.