Properties

Related sites:
We have recently been given an image of what seems to be a Victorian oil-painting of "The Bull". The owner, Peter Ledgerton, has kindly given us permission to publish the image.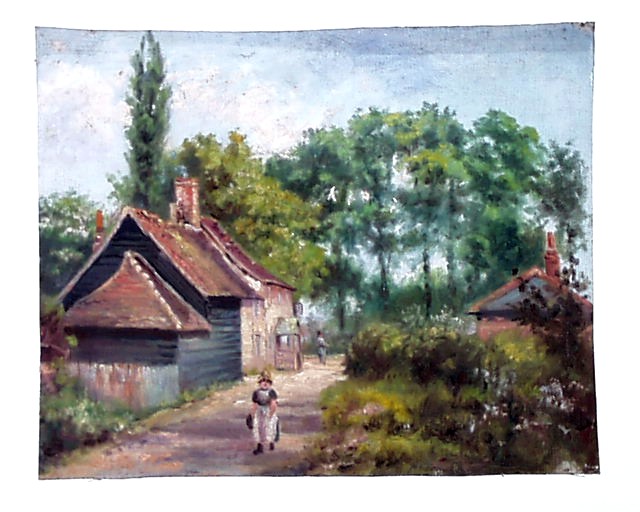 We believe that the oil painting is Victorian, because of the trees in the background. While we do have old postcards that show a cluster of trees around the old village pond, none of them shows the poplar tree to the left of the painting. The lane and the main road seem very narrow, more suited to horse-drawn carts and carriages than cars or lorries that would have been seen in the early 20th Century. Behind the lady is what appears to be a large puddle.
To the right of the picture, we see the Parish Cottages which were demolished in the mid-20th Century. We get an idea of the size of their front gardens facing "The Bull".
To see most of the picture in higher resolution showing the brush strokes, click here.