Properties

Related sites:
'Arborfield & the September 49ers' web-site
Poperinghe Barracks from the air in 1946
Article on Poperinghe Barracks, from the 'Arborfield Old Boys' web-site
The Guardrooms on the old Eversley Road lost their main function when Poperinghe Barracks closed
in the 1960's to make way for the Bypass. However, they continued until the 1990's as shops and
Post Office, long after the wooden buildings behind them were razed to the ground and part of the
cleared space became a 'Dog Exercise Area - by Order'.
Here's a picture of the Guardooms from the 1950's: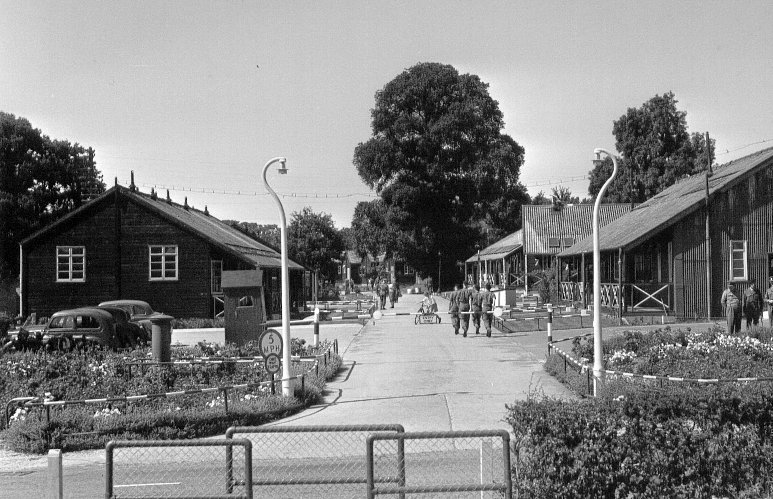 The buildings and nearby Community Centre were demolished to make way for the Penrose Park
development. Here's a view of Arborfield Newsagency in 1999: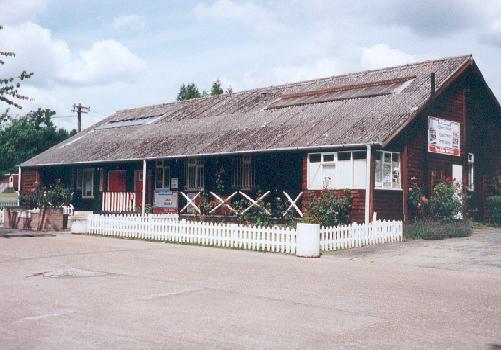 A replica of the Guardroom was erected at the R.E.M.E. Museum in November 2004 - read about it here.