Memories

Related sites:
Capt. N. MacDonald, of the Canadian Army Medical Corps, was married to Miss J. R. Gilchrist, a nursing sister at the hospital, on May 1st 1918, the patients forming an 'arch of crutches' in their honour.
Bearwood Sports Day, July 1st 1918
From July 6th:
SPORTS AT BEARWOOD
Dominion Day was celebrated on Monday at Bear Wood Canadian Convalescent Hospital with a sports gathering.
Commencing at nine o'clock in the morning with a procession composed of most of the patients, ambulances and lorries, the excellent programmes was well-sustained until the evening, and was not only immensely enjoyed by the staff and patients but by a large number of visitors.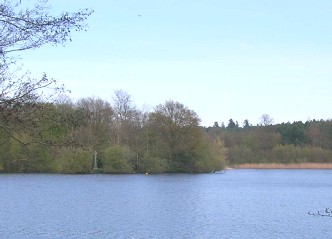 The morning was devoted to aquatic sports, which took place on the beautiful lake.
The field sports were held on the south lawn in the afternoon.
The races, which were open to both the personnel and the patients, were of a varied character, and afforded a good deal of entertainment.
The prize for winning most points went to Sergeant Smythe, with Pte. Lemeau, second.
The arrangements were excellent, and reflected great credit on Major the Rev. W. H. Hayley and the committee. The former, who is rector of the parish and chaplain at the hospital, worked tremendously hard for the success of the gathering, and filled quite a number of positions.
The prizes, which were distributed by Mrs. A. F. Walter, were very generously given by the Canadian Y.M.C.A. The most excellent organisation has a hut in the grounds, and most of the profits which they make are given back to the hospitals in which they work.
The band of the 4th Reserve battalion discoursed an excellent selection of music. The judges were: Lieut. Donnan, M.C., Capt. Matheson, Capt. J. M. McDonald, Capt. Hetherway, and Capt. Haylett.
Major Bayley discharged the duties of handicapper, starter and timekeeper. Captain Haylett was also clerk of the course, and the ground committee comprised Capt. Foulds, Corpl. Greenwood and Pte. Magill.
Capt. Gowan, Sergt. Smythe and Sergt. Moore were the aquatic committee, and Lieut. Mutelinor, Sergt. James and Sergt. Lawrence the prizes committee.
The O.C. (Lieut. Col. E. E. Wodehouse) evinced great interest in the proceedings, and Capt. N. MacDonald left no stone unturned to make the event a success.
[Results were listed in detail].