Photograph of Lot 12 taken in 1994
Lot 12, Sunrise, is several hundred years older than it looks. It was occupied by the Druett sisters for many years up to the mid-1990's. The sisters were teachers in Shinfield, as related in a book of memories published by Shinfield Local History Society.
A garage has since been built behind the house, and the adjacent vacant land was later sold as the plot for 'Diagon House'.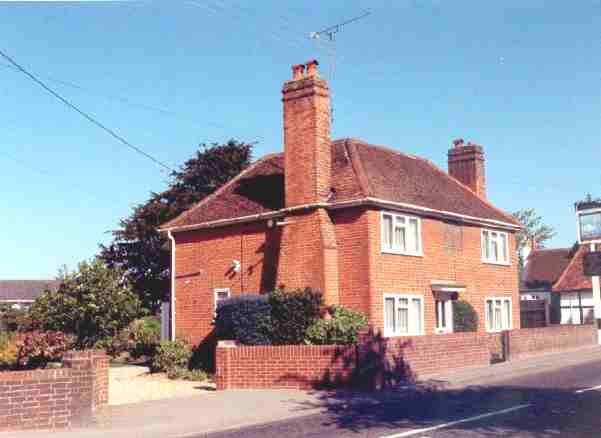 The vacant land alongside 'Sunrise' had been used a century before by Vincents when they were building carts and wagons in their workshops across the road - now a garage. Here are the outbuildings adjacent to 'Sunrise', with the Village Hall in the background.