Photographs and postcard of Lot 2
Newland Farm used to be known as 'Arborfield Farm', and there was another holding confusingly named 'Newland Farm' in Carter's Hill, which is now called 'Carters Hill House'. This photo was taken in 1994 from Coles Lane, which used to be the old lane to Wokingham. Coles Lane has been much improved in recent years, but in the 1950's it was ruined by timber lorries and was virtually impassable in wet conditions.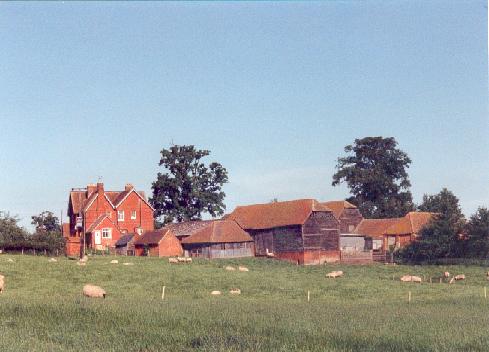 The farmhouse was well-appointed by 1947 standards. The Sale document mentioned that there was a bathroom with W.C. (although there was also an outside loo as seen in the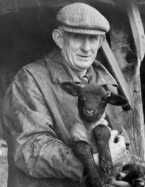 left of the photo).
The house had both mains gas and electricity, installed by the tenant, Herbert Lee.
Herbert eventually bought the farm, and his son Henry later took it on.
Also in Lot 2 were the Newland Farm Cottages, in Eversley Road adjacent to the Swan public house.
By 2007, the out-buildings had been converted into dwellings by Hicks of Woodley. The developers succeeded in keeping the same general outline of the out-buildings, as shown below: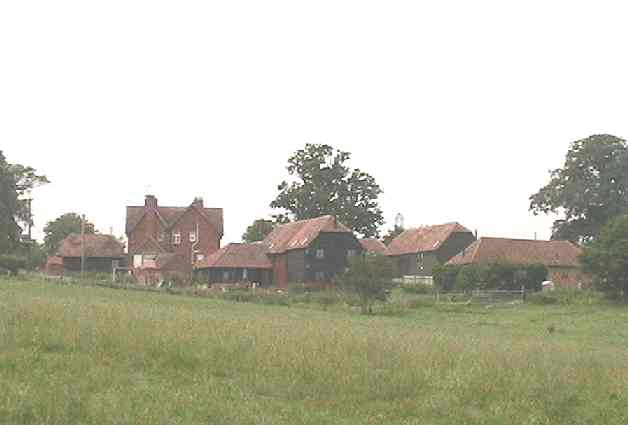 This old postcard below shows Newland Farm as seen from near the 'Bull' P.H. across the pond. Note the farm cart. The Museum of English Rural Life in Reading has several examples of farm carts from different regions, as has the Science Museum's Wroughton site near Swindon. The Wroughton site is not normally open to the public, but there is usually a big occasion on the second Sunday in September.