This Collier photo is from Nicky Ford's collection. It shows the two Pond Cottages, with the Pond in the foreground.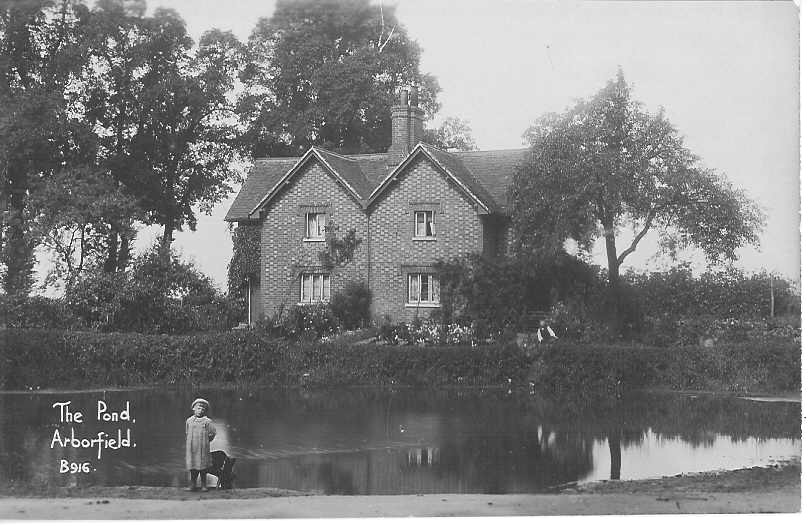 As usual, the postcard has plenty of detail.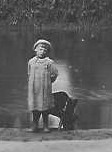 The child in front of the pond appears to have a wheelbarrow.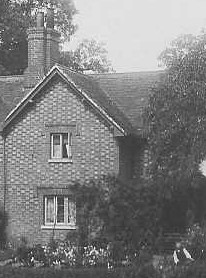 See the two policemen in shirtsleeves looking out of the upstairs window of the right-most cottage (the Police House) and the garden.
We don't have the date when the photo was taken, so we can't even guess the policemen's names.
Guy Bentley said that in 1910, the village policeman was P.C. Prior.