This photo, from the Collier Collection, is reproduced by permission of the Museum of English Rural Life. It is a view of the main road along the 'Aldershot Road'. It was taken just to the south of Arborfield Cross, near to Targett's Farm. The Farmhouse is just visible behind the trees to the right.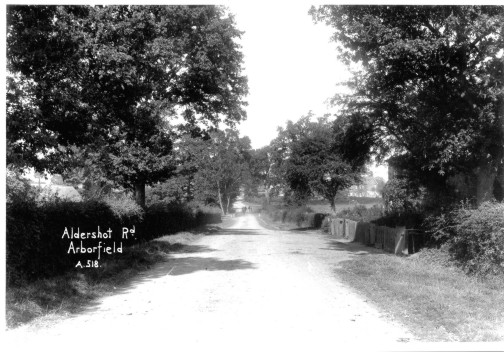 Here's the house and garden in close-up, revealing Targett's Farmhouse in the distance, with someone leaning on the fence.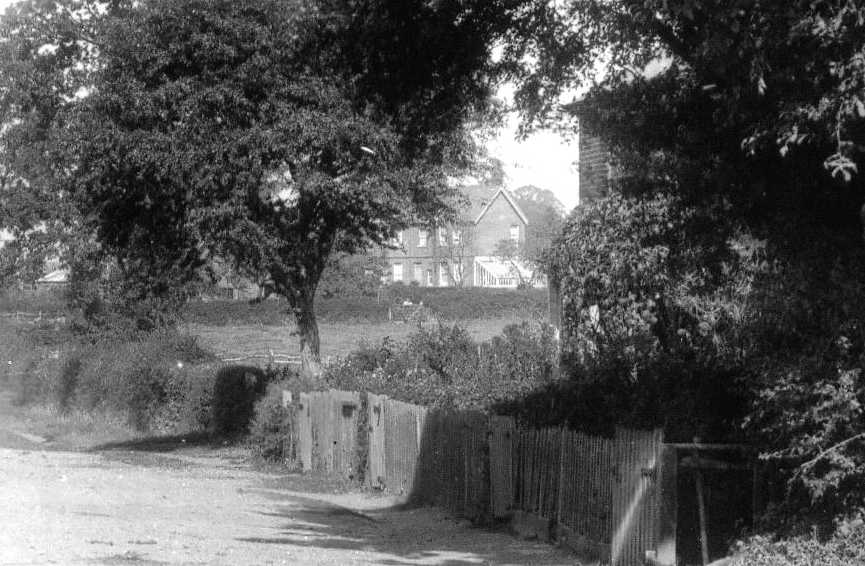 Behind the cottages in the foreground were the worked-out remains of an old brick-field. Just off the postcard to the right were the five 'Brick Kiln Cottages', on another postcard by H. A. Giles, which can be seen on the Reading Local Studies Library web-site. The cottages were closer to the main road than the newer Council houses, and the old cottages were demolished in the 1960s to be replaced by a terrace of three new houses.