This photo, from the Collier Collection, is reproduced by permission of the Museum
of English Rural Life. It is a view of a cart travelling south along Eversley Road,
with the Swan P.H. on the left and the old Post Office and Blacksmith's on the right.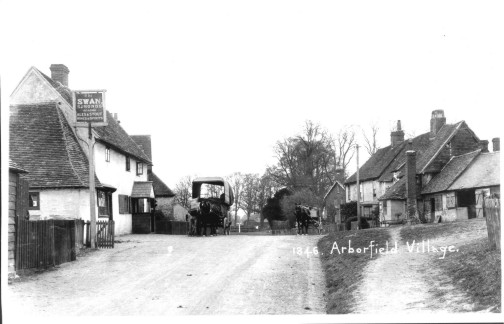 Here is the cart in more detail - see the junction in the background.