There are several postcards showing Arborfield Bridge at the River Loddon, which was replaced several decades ago when the line of the 'Causeway' was straightened and widened to take heavier traffic. Here's a close-up from a postcard in Nicky Ford's collection, and below it, two thumbnail images from the Collier Collection:
Further upstream is a similar bridge in Swallowfield, which gives us some idea of the old Arborfield Bridge. Here's Kingsbridge as it looked in 2004: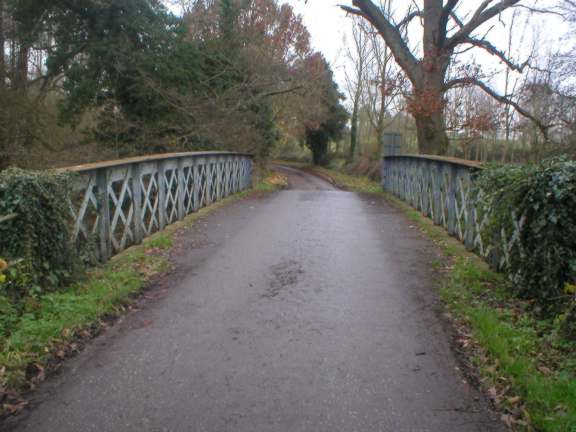 The bridge at Swallowfield has a plaque similar to that on a steam locomotive, which is not surprising, since it was built at a railway foundry in Reading. Was the Arborfield bridge built by the same foundry?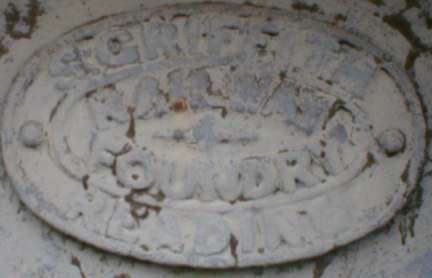 This bridge has a 3-ton weight limit, which was one reason for replacing the Arborfield example with a more modern structure. Here's a view of Kingsbridge from the bank, showing the clearance underneath. There's a road nearby named 'Barge Lane', but it doesn't look as if there is enough space for a boat to pass under it.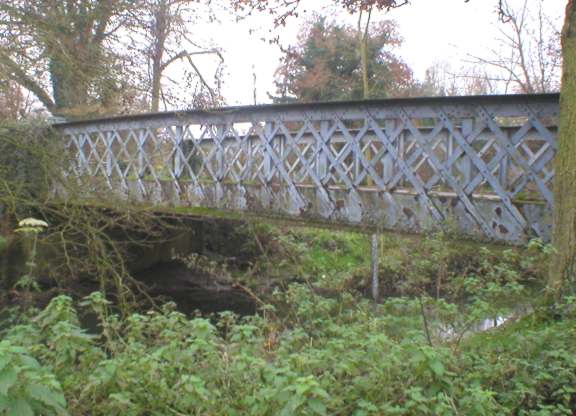 Just behind this bridge can be seen a depth gauge, which is more normally seen at a ford rather than by a bridge.
Did Thames Barges reach this point? If so, did they also serve Arborfield? Did the barge traffic cease once the iron bridges were erected? Or was the traffic more local, not reaching the Thames? There's plenty of scope for research here.