Article from the Reading Mercury
THE GARTH HOUNDS AT NEWLANDS, ARBORFIELD.
The Garth Hounds met at Mr. John Simonds' residence, Newlands, where all followers were most cordially welcomed.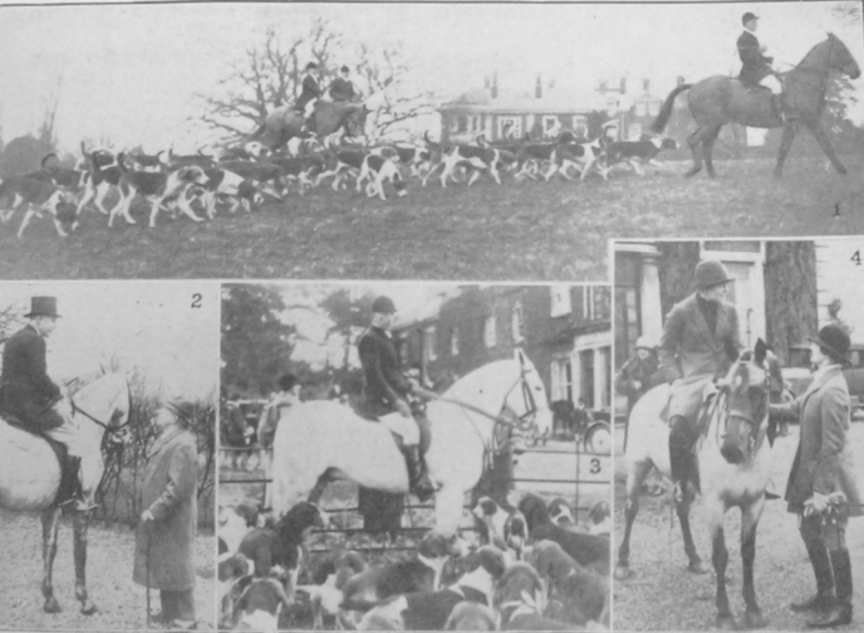 (1) Hounds moving off over the hill at the back of the house to draw the first cover, where a fox was quickly found and provided a sharp run, to be eventually killed beyond the Bull.
(2) Col. Winwood chatting with Mr. John Simonds.
(3) Huntsman Daniels on an old favourite.
(4) Mrs. Harry St. John and Mrs. J. H. Simonds.
[There was a more detailed description of this day's hunting in the 'Garth Hunt' column, not reproduced here.]