Two months after the fatal air crash in the village in late July 1931, there was another forced landing in Arborfield, but we don't have any clues where. As reported in the 'Reading Mercury', the plane took off again successfully but crashed a few miles away in Bracknell (which itself was not much more than a village in the early 1930's). This looks like another Gipsy Moth biplane.
'PLANE CRASHES AT BRACKNELL
Airmen Take Wrong Direction
An aeroplane crashed into a tree at Bracknell on Saturday evening, and remained there, but the two occupants were not hurt and managed to reach the ground by sliding down one of the wings and dropping the remaining six feet.
The machine, which belonged to Messrs. Phillips and Powis, at Woodley Aerodrome, had left Woodley in the afternoon, piloted by Mr. Glen Richardson, a student, whose home is in Glamorganshire, and who had just learnt to fly. He was alone in the machine and lost his way.
He came down at Arborfield and telephoned to the aerodrome, from which Commander C. W. Croxford, one of the instructors, went to assist him. Commander Croxford flew the machine with Mr. Richardson as passenger, but he took the wrong direction, eventually a landing was made in a field near Broad Lane, Bracknell. It was in taking off again that the machine struck a tree.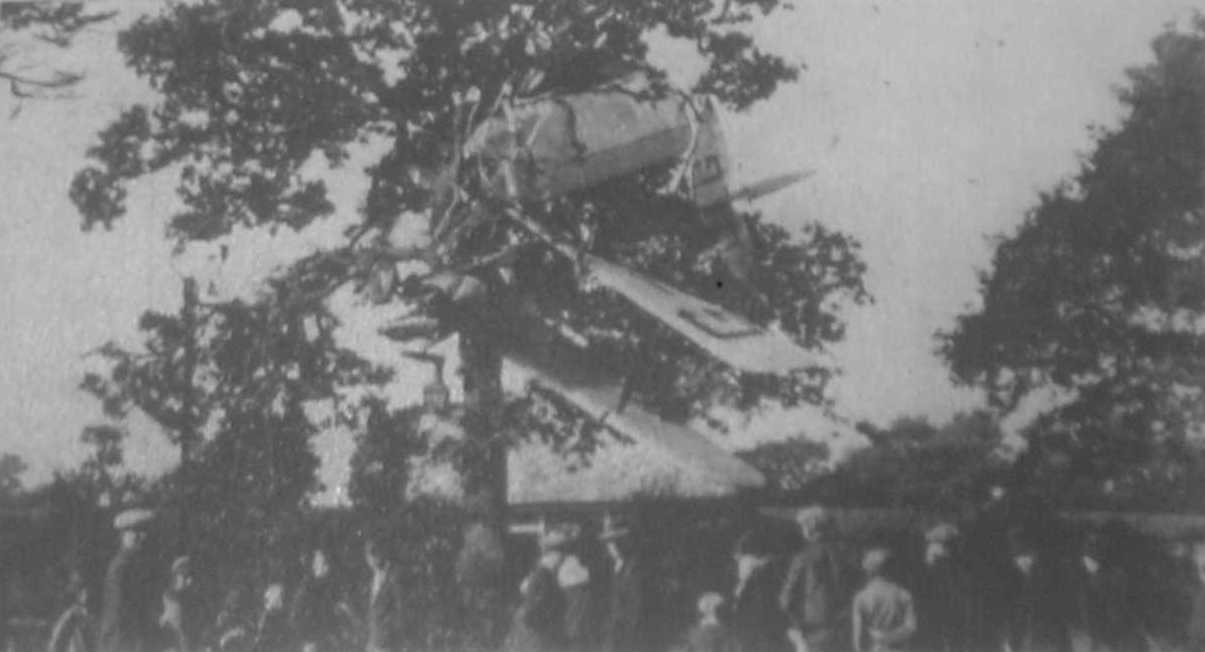 With acknowledgements to the Reading Chronicle Series.
Believe it or not, this aircraft was repaired and flew for several more years. Thanks to Richard Riding, of the DH Moth Club, we have a photograph from 1937, taken by his father: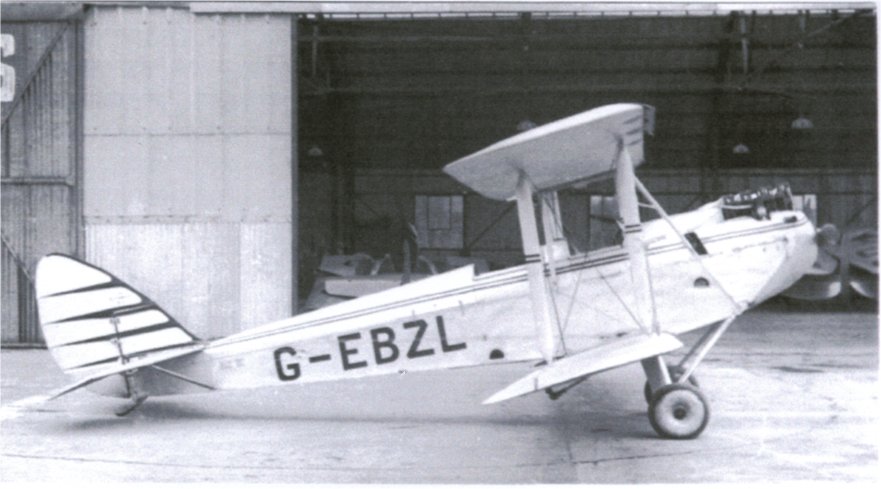 Richard says: G-EBZL, built at Stag Lane in 1928, was first owned by G.R. Boyd Carpenter and based at Kano in Nigeria until returned to the UK in 1930. From August 1935 the Moth was owned by the Yapton Aero Club at Ford. During the war the Moth was impressed into RAF service and was scrapped at RAF Halton in April 1944. Moths were crashing all over the countryside but were invariably repaired and soon back in the air - to be crashed again!
Back to the Arborfield Air Crash, July 18th 1931