John Bentley was connected with Arborfield for many decades, and his funeral on 12th May 1956 drew a large number of mourners. These pictures show how the traffic came to a halt to let the procession through.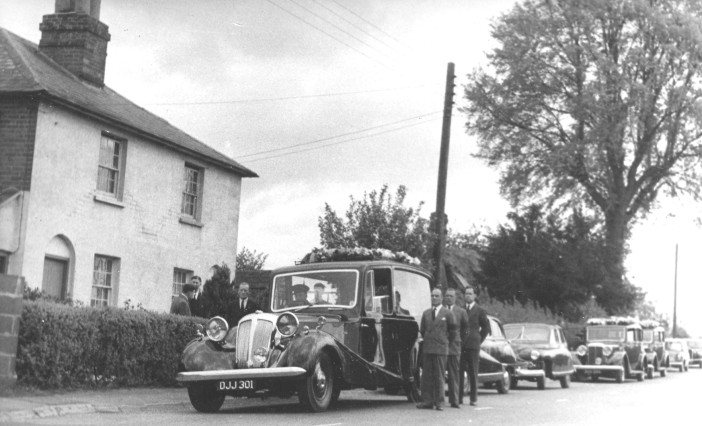 The procession started at Whitewell Cottage, now demolished to make way for Whitewell Close, where Guy Bentley's widow Nell spent her last years from the 1970s to the 1990's. (Nell herself took a very active part in village life from the 1930's onwards, being a member of the Parochial Church Council and other organisations).
Here's another view of the procession, showing the Bentley's garage on the left and cars outside Whitewell Cottage in the distance. In the foreground is 'Sunrise', with a long-demolished outbuilding at the far side and another demolished out-building closer to the camera. This is now the entrance to the 'Swan' car park. Two cars are following the procession - you can guess the length of queue that would form if a similar procession passed along Eversley Road in the 21st Century.