Memories

Related sites:
The
Congregational Chapel,
later to
become the Salvation Army
Hall
From the 'Times and Weekly News' of October 13th 1939, there was an article and a photo of Freda Devereux's wedding, under the title:
Wedding at Arborfield
First Salvation Army Ceremony
The first Salvation Army wedding to be held in the village took place in the Army Hall on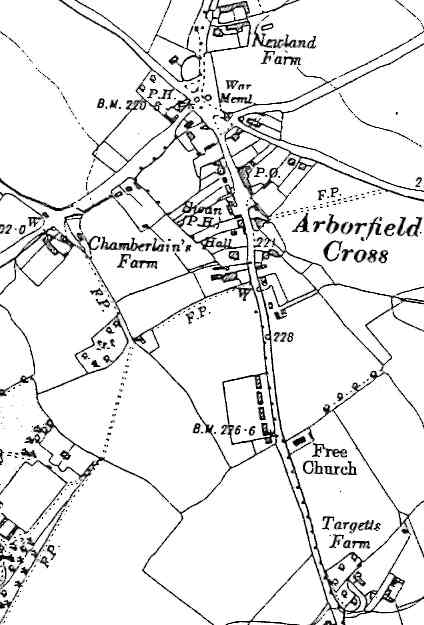 Saturday, when Miss Freda M. P. Devereux, eldest daughter of Mr. and Mrs. F. Devereux of Council Houses, Barkham, was married to Mr. William L. Jones, eldest son of Mr. and Mrs. L. T. Jones, of Dowlais, South Wales.
The bridegroom, who returned in December from Canada where he had been farming, has been a member of the Salvation Army for thirteen years, and his wife for two. They are both well-known in Barkham, and have been associated with open-air services in the district.
The bride was married in uniform, wearing a white sash and a white carnation, and her maid of honour, Mrs. West, was attired in a grey costume. Captain M. Kernaghan, the Commandant, conducted the ceremony, and Mr. F. Field acted as best man. Among the guests at the reception, which was held in the hall, was Mrs. Warren (the bridegroom's sister), who had been married a few hours earlier at Crowborough, Sussex.
With acknowledgements to Surrey & Berkshire Media
Back to 'Newspapers in Wartime' Main Page